Joe's Journal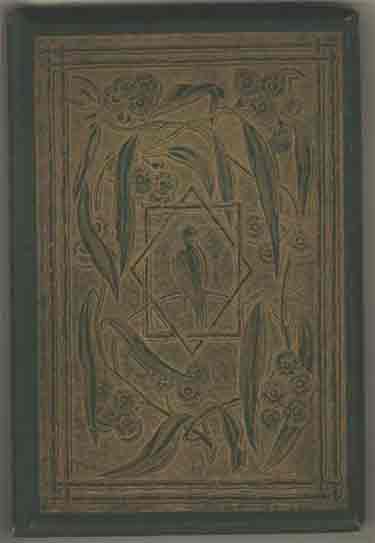 He had written it in very small and very unreadable script. It was leather bound and old. The pages also contained sketches and a few ink drawings which were quite good. They were of scenes of the South Pacific. Inside the front cover, was the signature: J.D. Strong. Also, inside the front cover was an envelope addressed to Robert Louis Stevenson, Vailima Estate, c/o Postmaster, Apia, Upolu, Samoa. The postmark was January 2, 1891, Sydney, Australia. The handwriting of the letter was easy to read. (Stevenson was known to his friends and family as Louis.):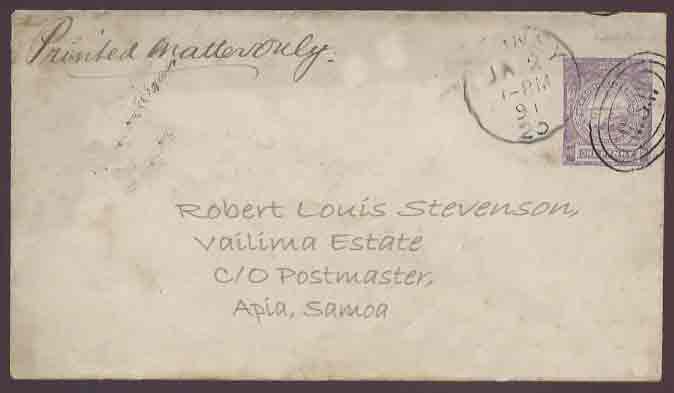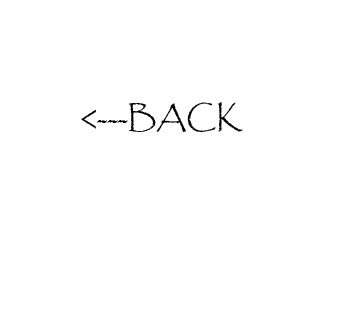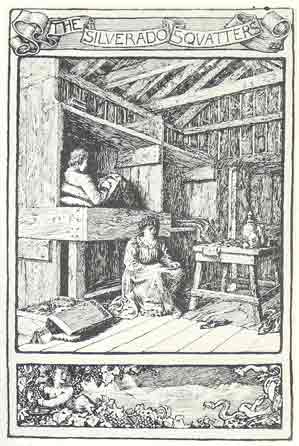 Here's an example of Joe's graphic work.
It was done for Louis's "The Silvardo Squatters"